Published:
Social media, in my opinion, is about creating a dialogue and really destigmatizing some of these issues like sexual and reproductive health.

Leslie Pritchard, Communications Manager, Missouri Family Health Council, Inc.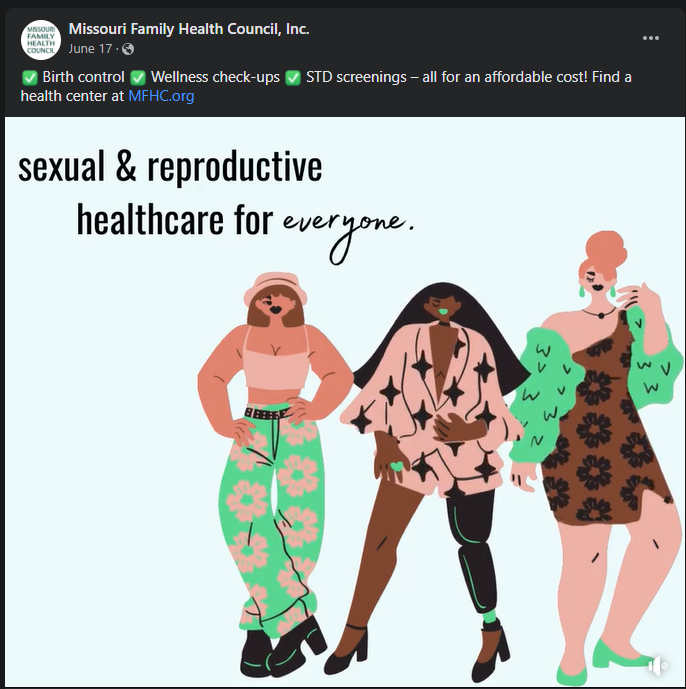 Even though Missouri Family Health Council, Inc. (MFHC) has provided culturally sensitive sexual and reproductive health education and services for over 40 years, in the last few years they grew eager to expand their reach and bring in new clients who could benefit from the program.
Ultimately, MFHC found that a strategic communication plan and robust social media presence were key to connecting with potential clients. As Communications Manager Leslie Pritchard puts it, "Social media is necessary in today's world." By implementing a targeted strategy, MFHC increased its Facebook followers by 30% and its Twitter followers by 26%.
The program notes that several specific tactics contributed to their success:
A social media management platform. MFHC used Loomly to easily manage content across a range of social media platforms. Similar tools include Hootsuite, Sprout Social, and Buffer.
Routine posting. MFHC set small goals to post at least a couple of times per week. This regularity tends to keep followers more engaged than sporadic posting does.
Building a strong brand. As Pritchard notes, "Once we started to build our brand and position ourselves as someone who was dedicated to the well-being of all Missourians in terms of sexual and reproductive health, the followers just came in." 
Spearheading social media events. In September, MFHC hosted a successful second annual World Contraception Day Twitter Chat (#WCDChat)—which the RHNTC participated in—that helped to spread the word about the importance of expanding contraceptive access. 
Low-cost paid promotions. MFHC strategically placed paid promotions on their social media channels to engage new clients as well as participants for professional trainings they lead. They set aside $20–30 per Facebook ad campaign and $25 per month for Twitter campaigns, using a mix of paid ads and boosted posts.
Is your program looking to expand or enhance its social media presence? If so, we've got you covered! The Promoting Family Planning Services Social Media Toolkit includes sample social media graphics and messages to help family planning programs use social media to expand its reach and connect with current and potential family planning clients. Our COVID-19 Social Media Toolkit for Family Planning Providers provides sample social media content and images that family planning sites can use to communicate important information about the availability of and changes to services.