Grantee Spotlight from
Michigan
How One TPP Program Grantee Exceeded its Youth Participant Retention Goals (Despite a Pandemic)
Published:
I am most proud of being able to engage the number of youth we set out to while surpassing our retention goals—despite being short-staffed and having to navigate barriers experienced secondary to COVID. I think our holistic approach provided by our amazing team allows us to be successful.

April Capps, Program Coordinator, Bethany Christian Services of Michigan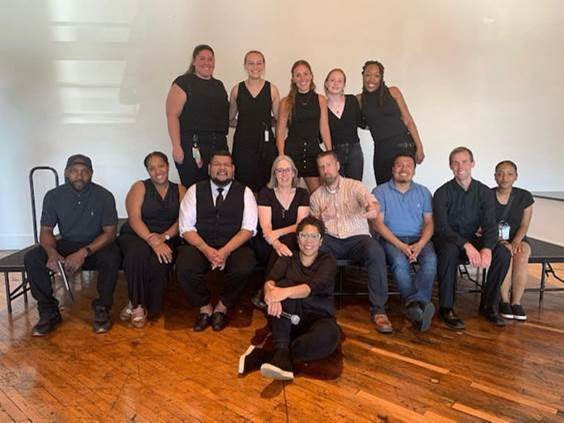 The COVID-19 pandemic has presented many TPP20 Tier 1 programs with daunting participant recruitment, retention, and implementation challenges. Despite these disruptions, one program, Bethany Christian Services of Michigan (Bethany of MI), pivoted its approach and ultimately exceeded its participant reach goal this past year.
Bethany of MI found that a few key tactics were essential to their recruitment and retention success:
Developing new partnerships to meet youth's evolving needs. When the pandemic started, Bethany of MI realized that youth were dealing with new issues that warranted different types of support. While program staff continued to implement the Love Notes 3.0 curriculum, they also partnered with child welfare and community mental health professionals to address young people's social and emotional needs, and with local employers who offered youth job training.
Using youth input to adapt and improve. Several months ago, Bethany of MI conducted a youth focus group to learn which aspects of their program youth value and which need improvement. Hearing directly from youth led Bethany of MI to double down on what's working well (like connecting youth with paid jobs as motivation for participating in the program) and make some adaptations (like offering new activities that facilitate more social interaction among participants).
Supporting staff development and wellness. It's clear from youth feedback that staff's knowledge, charisma, facilitation, and ability to build relationships have an enormous impact on youth's experiences—and their desire to stay—in the program. Bethany of MI has supported and gotten the best out of their staff by offering extensive professional development, time off, self-care training led by mental health clinicians, wellness activities, staff retreats and milestone celebrations, and weekly one-on-one supervision.
The RHNTC and OPA have several resources that can help TPP programs achieve their participant reach goals through recruitment and retention efforts. For programs looking to develop new strategic partnerships, check out the Developing Strategic Messaging to Attract TPP Program Partners Job Aid; those looking to gather youth input can utilize the strategies in OPA's Listen Up: Youth Listening Session Toolkit. If your program is looking for help supporting program staff in doing excellent work, check out the Employing and Retaining the Best Facilitation Staff for Adolescent Sexual Health Programs Guide from OPA.
Keep an eye out later this summer for a new RHNTC toolkit focused on youth participant recruitment and retention.