Welcome to the Toolkit
Data from the Substance Abuse and Mental Health Services Administration (SAMHSA) indicates that in 2018 there were an estimated 32.1 million adult women who have a mental illness or substance use disorder.1 Additionally, about 15% of young adults ages 18 to 25 needed treatment for substance use but did not get it in 2019.2 Title X-funded agencies are well positioned to screen for substance use, as they are the usual source of care for six in 10 women and are a primary entry point to the health care system.3
The goal of substance use screening is to identify "individuals who have or are at risk for developing alcohol-or drug related problems."4 Screening for substance use is not diagnosing someone with a substance use disorder. Diagnosing someone with a substance use disorder should be done by a trained behavioral health provider.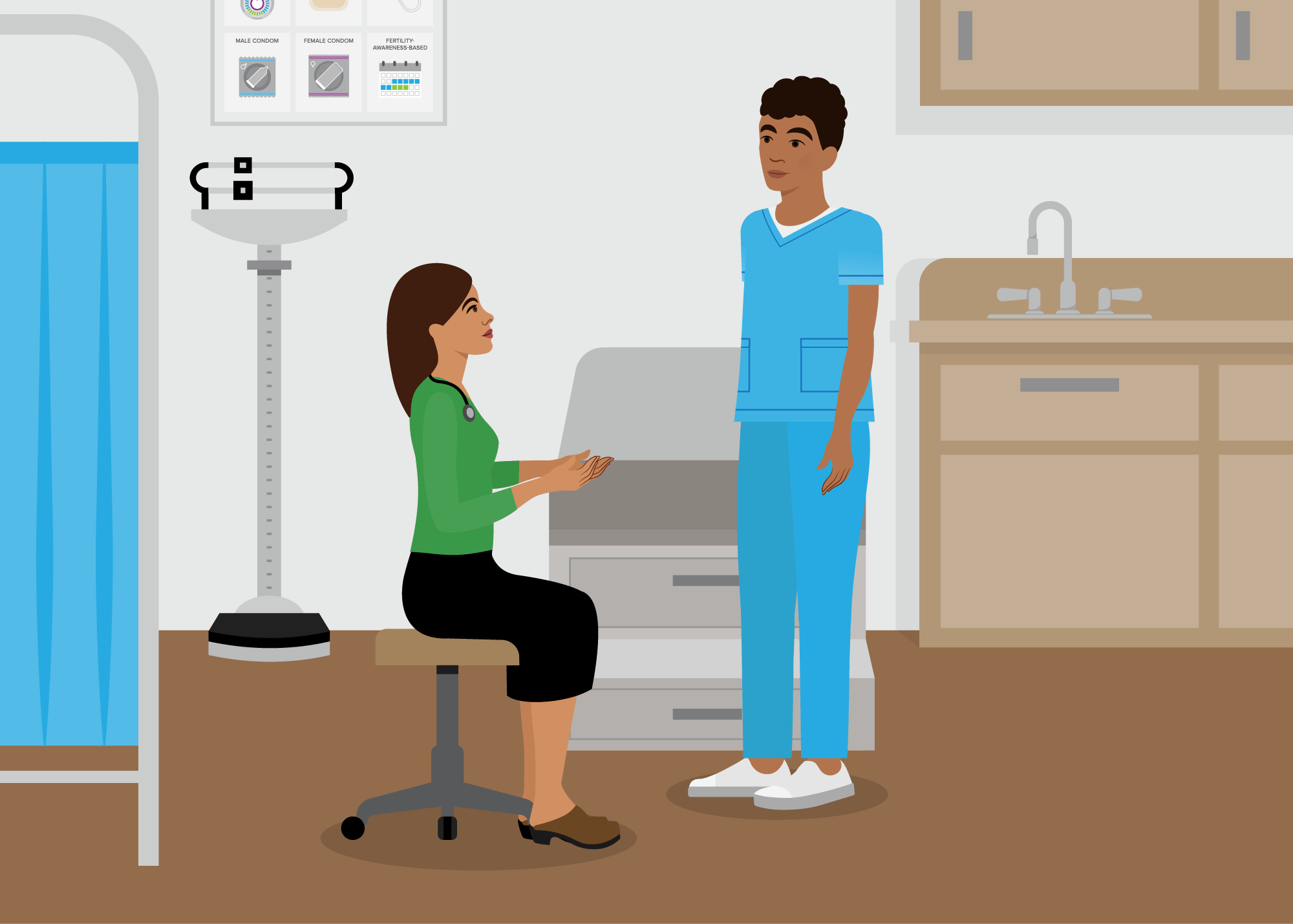 The purpose of this toolkit is to support Title X grantees, subrecipients, and service sites in implementing the Title X priority to screen family planning clients for substance use.
The toolkit is organized by the following steps:
Assess Need for Services
Integrate Substance Use Screening into a Family Planning Visit
Train Staff to Understand Addiction and Substance Use
Adapt Workflow Changes
Evaluate Screening and Conduct Quality Improvement
In preparing to implement substance use screening, family planning agencies should assess the need for substance use services in their communities. Consider the community's need for a broad range of substance use services including screening, brief intervention, referral to treatment or on-site treatment, etc. Information about the prevalence of use of various substances (e.g. alcohol, drugs, marijuana, tobacco, etc.) will inform decisions around what screening tools are needed and how best to incorporate screening into the family planning visit.
After identifying a need for substance use screening, it is important to decide how the screening will be integrated in a family planning visit. A commonly used screening model is the SBIRT model (Screening, Brief Intervention, and Referral to Treatment). Screening for mental health disorders should also be considered, as many people who develop a substance use disorder also have mental health needs.1 Additionally, common risk factors can contribute to both mental illness and substance use disorders.
| Action Steps | Supportive Resources |
| --- | --- |
After assessing the need for screening services and determining how a Title X agency will integrate screening for substance use in a family planning visit, it is important to train any and all staff who may be impacted by this change. If an agency is also going to screen for mental health, this should also be addressed in the training. As the body of evidence and understanding of substance use disorders has changed significantly over time, providing overviews of substance use and person-centered language is critical.
| Action Steps | Supportive Resources |
| --- | --- |
With the addition of screening for substance use in Title X settings, there will be workflow changes that will impact delivery of care. These may include changes to an agency's electronic health record software, documentation and coding for screening, along with billing and reimbursement processes. Other policies and procedures may need to be updated, including how to discuss screening with clients and reimbursement terms outlined in contracts with third-party payers. Finally, all changes must ensure client confidentiality.
| Action Steps | Supportive Resources |
| --- | --- |
After starting to implement screening for substance use, it is important to conduct quality improvement and evaluate the impact of screening. Improvement of substance use services is an ongoing effort as research and our shared understanding of the causes of historic and persistent disparities evolves. As we gain a greater understanding of historical disparities in how substance use disorders were viewed and services were delivered, Title X agencies may want to examine and implement new evidence-based practices. Consider conducting client satisfaction surveys and/or other quality improvement efforts.
| Action Steps | Supportive Resources |
| --- | --- |
×
Error message
It looks like you're not logged in! Log in to add this course to your training report and receive a Certificate of Completion or Continuing Education credits.
Log in
to your account now or
create a new account
Enroll