Welcome to the Toolkit
The Title X Program is dedicated to providing comprehensive family planning services and related preventive health services to ensure access to equitable, affordable, client-centered, quality family planning services for all, especially for low-income clients. Title X grantees must monitor and ensure the financial health of their agencies and networks of clinics. Additionally, they must focus on how to best serve the family planning needs of low-income families and individuals who belong to underserved communities. These include persons of color, members of religious minorities; lesbian, gay, bisexual, transgender, and queer (LGBTQ+) persons; persons with disabilities; persons who live in rural areas; and persons otherwise adversely affected by persistent poverty and inequality. Establishing best practices for program management and operations is essential for financial viability.
The goal of this toolkit is to help Title X grantees improve their financial management practices. This toolkit will help grantees to better understand the measures and sub-measures that impact an organization's financial health in order to develop comprehensive strategies for improving revenue. The toolkit, including best practices and strategies, is intended for Title X grantees who oversee family planning service sites directly as well as those providing technical assistance to subrecipients and service sites on financial management quality improvement. Though geared toward grantees, subrecipients and service sites may also use the toolkit for their own quality improvement initiatives.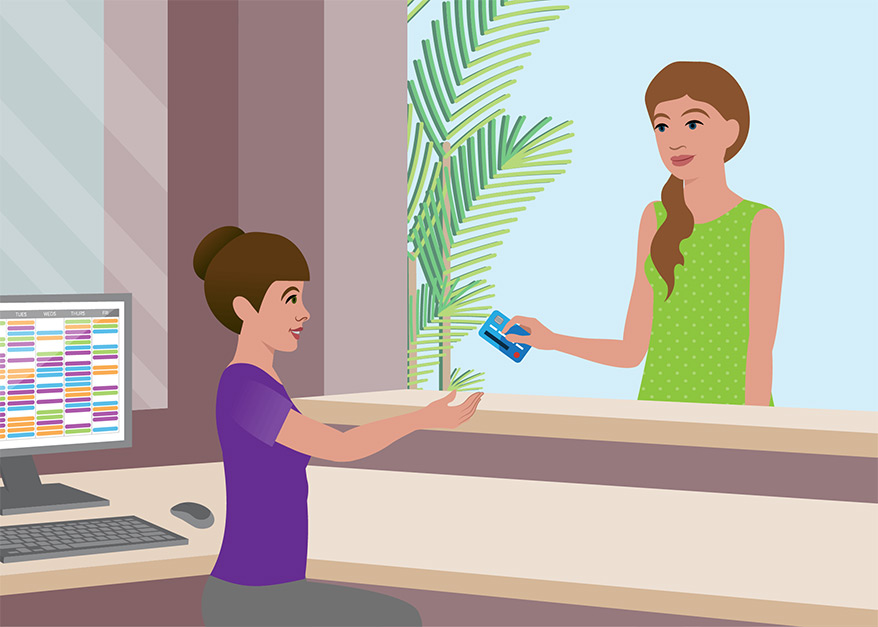 This toolkit includes a series of training guides and complementary resources that support the facilitation of interactive learning sessions about how to implement the best practice recommendations outlined in the Financial Management Change Package. Each training guide consists of a PowerPoint slide deck with talking points and an accompanying discussion guide. The resources in this toolkit can be used in any order according to needs and priorities. Training guides can be adapted and revised as needed, and may be used to:
Convene staff from one or more family planning clinics for a standing meeting (e.g., monthly) to discuss each Best Practice (in order or as needed) from the Financial Management Change Package.
Convene a one-time meeting with clinic staff about this topic.
The toolkit walks grantees through a process to improve financial management practices, organized around the three best practice recommendations of the Financial Management Change Package.
Introduce financial management best practices
Develop an improvement plan
Best Practice 1: Bill the correct payer and optimal amount
Best Practice 2: Monitor and manage client fee collections
Best Practice 3: Monitor and manage payments from third-party payers
Sustain and spread improvements
This toolkit was adapted from a financial management learning collaborative facilitated by the FPNTC in 2017.
A baseline understanding of financial management best practice recommendations will be the foundation for future discussions about how to improve on related performance indicators.
| Action Steps | Supportive Resources |
| --- | --- |
A participatory process for developing an improvement plan will ensure that staff have ownership and understand their respective roles in achieving change.
| Action Steps | Supportive Resources |
| --- | --- |
Revenue optimization begins with assuring that the correct payer is billed the accurate amount for services provided. The correct payer can be identified and billed for services by capturing information accurately during front-end procedures. Additionally, charges for uninsured clients are appropriately optimized by gathering family size and income information accurately, so that the appropriate discount is calculated. Per the 2021 final rule, the Title X network is expected to "take reasonable measures to verify client income, without burdening low-income families" and that if a client's income cannot be verified after reasonable attempts to do so, charges are to be based on the client's self-reported income. 
| Action Steps | Supportive Resources |
| --- | --- |
The collection of client fees for services provided can be best achieved by establishing and monitoring policies and practices on payment and collections, educating clients on these policies, and training staff. Communicating with clients about financial obligations and payment expectations is critical. When staff know about client insurance plans, as well as policies and procedures, they can have a positive impact on the fees collected at time of visit. While collecting at time of visit represents an agency's best chance to collect what is owed to them for services, it is important that Title X agencies ensure equitable, accessible, and trauma-informed Title X services for all clients without creating a cost barrier, per the 2021 final rule. It is important that your agency's policies and practices balance collections and customer service.
| Action Steps | Supportive Resources |
| --- | --- |
To receive payments in a timely manner, providers should implement processes before and after claims submission. Regular analysis of data and reports—such as accounts receivable (A/R) aging, denial reports, receivable payment trend reports, and claims receivable reports—is necessary to identify issues and develop action plans.
| Action Steps | Supportive Resources |
| --- | --- |
Implementation is not a one-time activity and does not end after the first improvement plan changes are made. Using a quality improvement approach, staff should prepare for how changes will be sustained at the site, and, once successful, how to spread them to other sites in the network.
| Action Steps | Supportive Resources |
| --- | --- |
×
Error message
It looks like you're not logged in! Log in to add this course to your training report and receive a Certificate of Completion or Continuing Education credits.
Log in
to your account now or
create a new account
Enroll