Grantee Spotlight from
Montana
Creating an Inclusive Title X Environment for LGBTQIA+ People in Montana
Published:
Bridgercare strives to provide inclusive care for all populations—including for our LGBTQIA+ clients. In the spirit of 'Nothing about us, without us,' as we designed our LGBTQIA+ friendly services, we listened to local leaders and worked to ensure LGBTQIA+ representation across our Board, staff, and advisory committees. We're continually looking for ways to improve the experience of all clients, including our LGBTQIA+ clients.

Anna Couch, Bridgercare's Education and Outreach Coordinator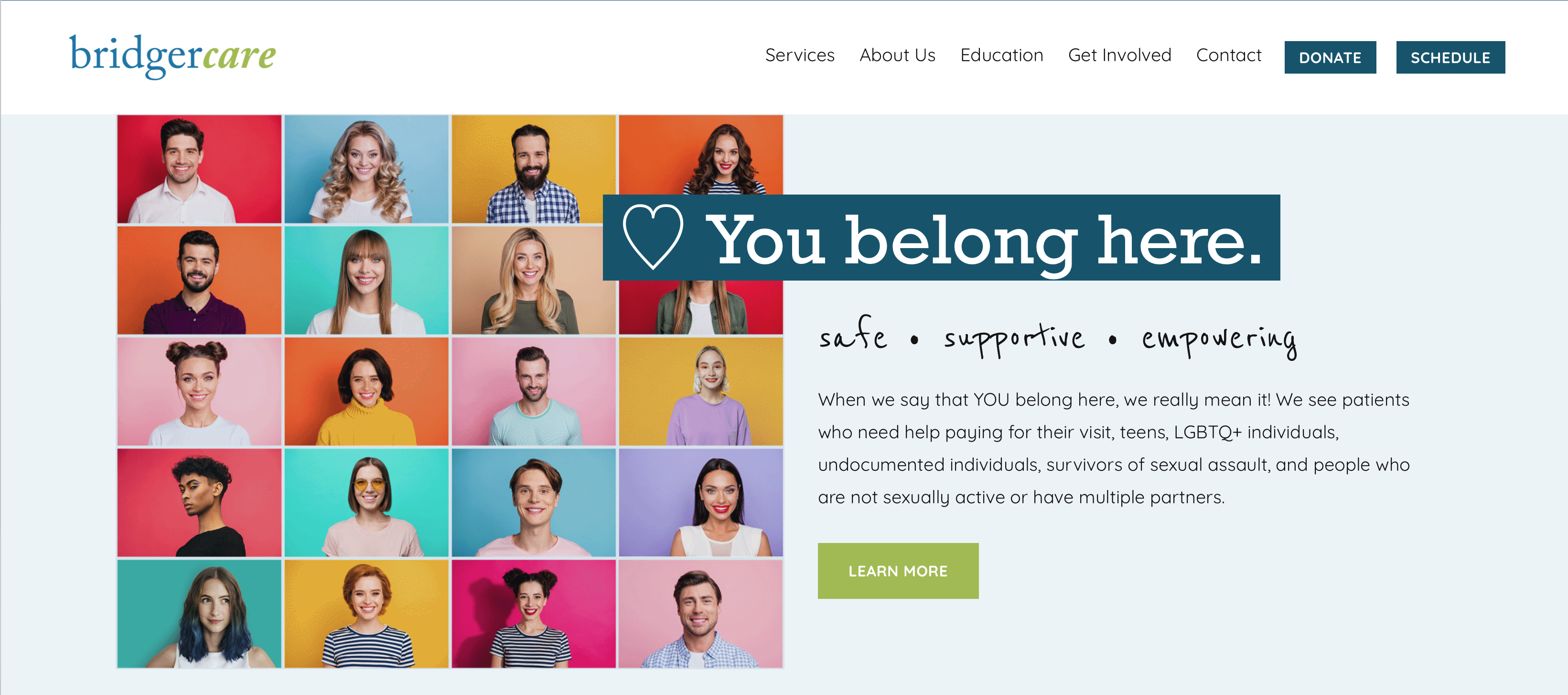 Bridgercare, an independent non-profit in Bozeman, Montana, offers clinical and educational services that support LGBTQIA+ clients and communities, in addition to providing sexual and reproductive health services and administering the Title X Program for the entire state. 
After observing a lack of inclusive services for LGBTQIA+ people in the local community, Bridgercare convened community members to think through how to address this issue. Based on the group's recommendations, Bridgercare:
Developed training for health care and education staff as well as other allies. Bridgercare used training, along with resources from the Fenway Institute's National LGBTQIA+ Health Education Center, to educate its own frontline and clinical staff. Bridgercare's education and outreach staff co-facilitate all trainings with community members who have relevant lived or professional experience.
Implemented strategies for becoming more affirming of and welcoming to LGBTQIA+ clients. Bridgercare utilized a job aid developed by the National LGBTQIA+ Health Education Center. This job aid has since been adapted specifically for Title X settings by the RHNTC.
Generated a local LGBTQIA+ resource list, which features recommendations from LGBTQIA+ community members for: medical, legal, and other service providers; faith communities; advocacy and support organizations; and more.
Expanded its services to offer hormone replacement therapy and transitioning visits for transgender and gender-diverse people. Once the necessary clinical changes were in place, Bridgercare marketed its affirming family planning care and gender-affirming services. After instituting a sliding fee scale for these non-Title X services to ensure equitable access, Bridgercare experienced a 17% increase in gender-affirming care appointments from 2021 to 2022.
Bridgercare continues to work each day to make its clinic more welcoming, safe, inclusive, and prepared to care for people of all identities. Family planning agencies looking to improve services for LGBTQIA+ clients can get started with these resources from the RHNTC: